Although it's winter, who doesn't feel like having a cold beverage from time to time with guilt-free?!
And you've been wondering what kind of beverage should you drink, something cold and sugar-free?!
Here are the best choices!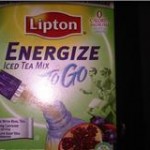 Lipton Energize Iced Tea:  Green tea with zero calorie per sachet and 50 mg of caffeine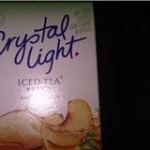 Krystal Light Iced Tea: Peach flavor with 5 calories per sachet
(Other peach flavor tea have almost 65 calories per can)
Iced tea is a smart choice to have. It's refreshing, tastes good and keeps you hydrated..
It contains lots of antioxidants which prevent all kinds of cancer…
So… BE  SMART! 😉