My Personal Experiene
Personally, I have struggled with weight problems at the age of 15, food for me was a priority, and I couldn't resist the good, fatty and delicious recipes. Food was a source of nourishment as it is supposed to be, but for me it was also a source of comfort, stress release, so I was literally an emotional eater!
I've tried many diets that always start at the beginning of the week, diets taken from friends, from the internet, but unfortunately one week later, I'm back to my old habits! I finally kept on gaining more and more weight due to the yo-yo diets I followed until I ended up going to a professional dietitian who really followed me from zero and on a weekly basis, giving me the motivation and all the support I needed.
In less than a year, I lost almost 17 kg, I had a new lifestyle, the diet was varied, rich, I could eat anything I wanted but the portion is limited.. Working out has always been a must for me but with this new lifestyle, I got too devoted for sports, used to go to competitions and got 2 awards in running and 1 award in tai boxing. I was feeling healthy, light and always in a good mood, and the best thing of it was that I maintained the weight I lost for several years, until today.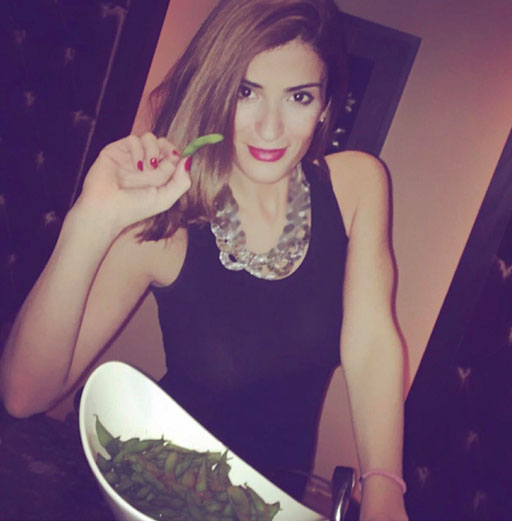 And you know why? Because it wasn't a diet, I just changed my food quality and quantity and nothing was forbidden. Today I'm a dietitian, sitting behind the office as I was always dreaming, helping people to achieve their goals, change their eating habits, their lifestyles.
I understand my patients and clients so well and my pleasure in life is giving them all the support they are looking for. Weight loss is a mental and physical process. And through this blog, I'm putting myself to share my experience and my passion with all of you 🙂
Helping people heal their relationship with food,  Mira's aim is to partner with you on your Food Peace journey.
Focusing on modifying healthy nutrition habits to practice, rather than changing the whole restaurant menu.
Mira is dedicated to provide healthy tips regulary, sharing many health topics that will benefit everyone.
Mira is engaged in public speaking and our complicated relationship with food and body. Invite her to speak here.
Teaching you how to control your meals and snacks quality and quantity, how to conduct a healthier lifestyle to glow from the inside out.
Being healthy is so easy! Don't make it hard!
SUN – THU 09:00am – 06:00pm
FRI We are closed, please drop us a message>
Drop Mira a Line
Let us know if you have any questions!
Thank you for visiting my page! My name is Mira Khattar. I'm an experienced Dietitian providing consultations in Kuwait, Lebanon and the region.