IT IS TIME TO BALANCE YOUR LIFE AND NOURISH YOUR SOUL!
Welcome to my website, My name is Mira Khattar, I'm an experienced Dietitian providing consultations in Kuwait, KSA, Qatar, Dubai, Lebanon, and the region.
Start your transformation NOW!

When looking for a dietitian, you should always seek someone that would offer you a full-fledged service, someone that would follow you all the way until you achieve your goal. Mira would be always present to provide you emotional support as well guidance to make sure that your goals would be met.

When choosing a dietitian, you always want to choose someone with enough experience that puts enough effort to become a personal nutrition consult/counselor. Learning to navigate nutrition issues, having a well-rounded background, and being experienced in patient care is HUGE. Mira has more than 10 years of experience as a clinical dietitian, you will be in good hands!

Mira is a registered dietitian that is driven by results, with 100s of actual cases, Mira will never give up on you even if you give up on yourself. She will always push you forward and support you until the needed goal is achieved. With several case studies, you can refer to the below before and after section along with our client testimonial section.
Mira has been practicing her job as a clinical dietitian for more than 10 years and got so devoted to her career. When she was 17, she had a big passion for nutrition and healthy lifestyle as she used to visit her dietitian and lost 20 kg, so she just wanted to be like her!
She understands each one of her clients, and says: " My clients remind me a lot of myself a few years back, and my pleasure is just seeing them having a new healthy lifestyle and reaching a healthy weight!"
"EatLikeMira" started on January 2010 and is aiming to fulfill all your needs to ensure all of you are having the best lifestyle you're aiming for!
MIRA'S DIET PLANS TO HELP YOU REACH YOUR GOALS
 If you are not sure about the perfect package that suits your needs, click here to contact Mira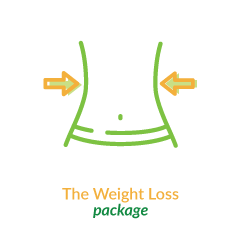 Not having any medical condition, but struggling to lose weight, aiming to have new healthy eating habits, change your relationship towards foods and reach an optimal fitness level, while still enjoying your outgoings?
This 4-week plan will help you reach your goal while eating daily tasty healthy meals from breakfast till late snacks, and you won't be out of track! Challenge yourself because you can do it!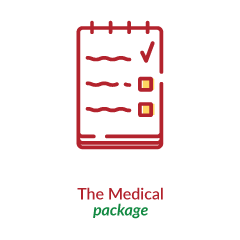 Have you done your recent medical blood tests? Having high cholesterol, Triglycerides, Low HDL, High LDL, High Uric Acid, or Hypertension? Suffering from any vitamin or mineral deficiency, Anemia, or other? Trying to lose weight or just fix your condition?
This 4-week plan is the right one for you! It helps you reach your goal while eating daily tasty healthy meals from breakfast till late snacks and fix your condition at the same time. Yes! Food is Medicine.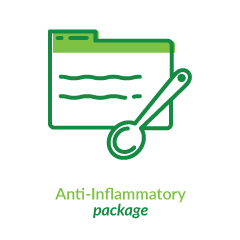 Are you ready to refresh your gut health, boost your immunity, clean your liver and your digestive system, reduce inflammation, feel better inside out, lose more weight, and Fat?
This 6-week plan is special for women with PCOS and hormonal problems, for any person suffering from colon and digestive problems, bloating, constipation or diarrhea, water retention, acne, migraine, and stress.
Gluten-Free, Grain-Free, Dairy-Free
Being healthy is so easy! Don't make it hard!
Helping people heal their relationship with food,  Mira's aim is to partner with you on your Food Peace journey.
Focusing on modifying healthy nutrition habits to practice, rather than changing the whole restaurant menu.
Mira is dedicated to provide healthy tips regulary, sharing many health topics that will benefit everyone.
Mira is engaged in public speaking and our complicated relationship with food and body. Invite her to speak here.
Teaching you how to control your meals and snacks quality and quantity, how to conduct a healthier lifestyle to glow from the inside out.
SHARING MY THOUGHTS & IDEAS TO THE WORLD
This Blog is a great way to reach the masses, build food and health awareness. I love sharing insider tips on how to begin and become healthier.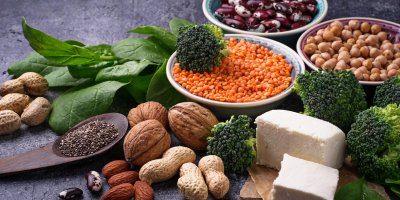 Every cell in our body is made of protein, a major part of the skin, muscles, organs, and glands. You actually need protein in your diet to help your body repair cells and make new ones. Protein is also important for growth and development during childhood,...
read more
SUN – THU 09:00am – 06:00pm
FRI We are closed, please drop us a message>
Drop Mira a Line
Let us know if you have any questions!
Thank you for visiting my page! My name is Mira Khattar. I'm an experienced Dietitian providing consultations in Kuwait, Lebanon and the region.