While I was shopping in Sultan center, I saw this whole grain biscuit which I bought to try 🙂
It is the Nairn's Whole grain fruity daties.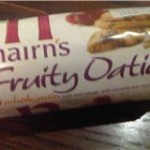 It is actually rich in oats and wheat stuffed with dates! It tastes soo good!
It is perfect for diabetic people because it is considered a low- glycemic index (GI) food.
It is a high fiber biscuit and perfect for vegans.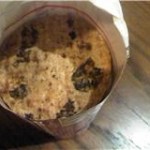 One biscuit contains only 49 calories with 1.8 grams of fat and 0.8 grams of fiber.
You can enjoy this tasty biscuit for breakfast or even for afternoon snacks! 😉