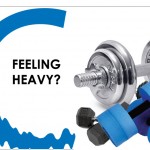 Feeling Heavy?? Suffering from any health problems?? Or maybe just feeling like eating light?
              Open up for a new Lifestyle!!!
We proudly announce you the opening of our diet kitchen! Healthy and nutritious recipes suitable for all ages and calorie needs!
Our dishes and sweets are controlled by culinary experts, are low in fat and sugar, and are  fully rich in fiber and omega-3!
Our  menu is varied, includes all types of cuisines! So it is impossible for you to get bored!! 😀
You can now choose one of our 3 packages: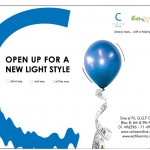 1- All the way package: Breakfast, snack 1, lunch and salad, snack 2, dinner and salad
2- Mid-way Package: Breakfast, snack 1, lunch and salad, snack2
3- Short-way package: Lunch and salad, snack 2
Subscriptions can be done on a 2 weekly basis or monthly basis!
And those subscriptions include:
Up to 5  free diet consultations with me!! Free food delivery to your house or office!!! Sundays off and diet Break! 
 Eat Smartly!! Live Healthy!! be fit and sexy!!
 Call us on: 01- 496 296/ 70-496 296-/ 71-496 296