I talked in the older post about Gluten-free Equia Products:
http://www.eatlikemira.com/2012/08/31/gluten-free-equia-products/
Here I will talk more about the High Fiber Equia Products! We all know that fiber is extremely important for our digestive system. A lot of you know that Fiber is helpful in treating constipation problems, but fiber is used to cure more than this problem!!
http://www.eatlikemira.com/2012/06/06/high-fiber-food-list/
Fiber also decreases high blood sugar levels as it regulates Insulin, decreases high blood cholesterol level and helps in reducing body weight, as it increases the satiety feeling.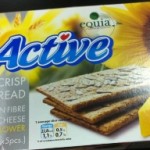 1- Active crunchy toast: Tasty crunchy daily alternative to bread. You can consume it with cheese, labne or turkey. Rich in fiber and rye!
1 toast has only 20 calories!!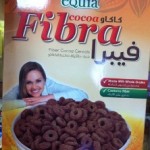 2- Cocoa Cereal Fibra: These are a kind of cereals with chocolate, made with whole grains and fortified with fiber! They help in holding out until noon and avoiding unhealthy snacks.
one mug without milk has: 150 calories!! perfect for a healthy and fulfilling breakfast!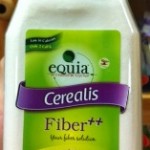 3- Fiber Plus powder: This is your fiber solution!! For those who need a quick solution, they need to have this powder. It can be tossed on your salads, or even eaten raw  twice a day (morning and evening)
Plus it is sugar and Gluten-free so can be used by people with Celiac disease.
1 teaspoon has only 2 calories!