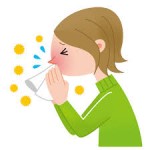 Can your diet really reduce your risk of catching a cold and influenza?
It's the season and I really can't stand runny nose!
Food and healthy lifestyle choices can boost your immune system and keep you away from colds and flu.
But the key is not to wait until you get sick to make these changes; you need to change your diet and lifestyle BEFORE the cold and flu get to you! It is a seasonal phase, so you need to be prepared before..
I'm going to explain to you now how can you  avoid the sniffles, stuffy nose due to colds, as well as the misery of influenza, simply by altering your diet.
Rely on real foods, not vitamins
Foods are better than dietary supplements for the prevention of colds and flu because you get the whole nutritional package.
For example, eating an orange is much better for you than just taking a vitamin C supplement, because an orange offers you a combination of nutrients like magnesium, folate, vitamin B6 and potassium.
You don't need to take additional vitamin C supplement; it is the least vitamin that our body might lack of. Eating fruits and vegetables high in vitamin C and A can be enough to keep your immune system strong!
Include more fruits and vegetables:
You've already heard a lot this sentence! But you need to apply it, in winter or in summer!
All of us need at least 4 servings of fruits and vegetables daily, to get the adequate amounts of fiber, vitamins and phytochemicals that act as antioxidants and are needed for a healthy immune system.
If you 're not a big fan of fruits, you need to include them in other ways, like having fresh juices, fruits salads or fruit cocktails.
Also, you can add banana slices or some berries to your daily breakfast cereals.
Keep a bowl of fresh fruits like oranges, grapes or apples in your office to have them as a snack.
Make sure that vegetables are part of every meal you eat:  Raw, steamed or cooked, they are full of nutrients to improve your diet.
For example, you can top your morning sandwich with tomato slices, lettuce and cucumber.
Start your lunch or dinner with a salad or a vegetable soup, and then move to the main course.
A healthier body tends to have a healthier immune system 🙂