"It's New… It's a  Hip!" That's how they defined it!!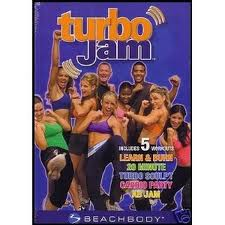 It is not like the old kickboxing.. it is more fun!!
Actually it combines kickboxing, dance, cardio, sculpting and ABS, and all that through a very exciting music!
Plus it burns up to 1000 calries if you do it properly! 😉
If you notice the moves, It is very similar to Tae- Bo, my favorite workout!! 😀
SEE THAT!
What is Turbo Jam? – Calorie Burning Workout
So are you ready to learn some moves??
This video provides some segments of the fun dance!
LEARN and BURN 😉