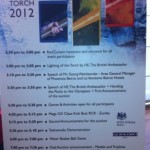 This is the fitness event I've attented on Saturday July 21st, 2012 at Phoenicia hotel, Beirut! "Light Torch 2012" was In collaboration with the British Embassy,with British Ambassador HE Tom Fletcher, and hosted by Amine Dib, The Spa manager of Phoenicia Hotel.
It was all about games and sports entertainment, where symbolic British flags took place.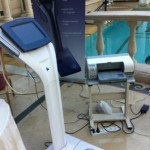 I was there as a sponsor for the event, where I had a corner and was offering a free body composition analysis (it gives you the water, muscle and fat mass, the visceral fat and the fat distribution all over your body!), with the most advanced Tanita machine!!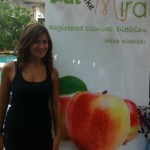 Besides that, I was offering free food samples from our diet kitchen, and discounts on different packages!
I can say my corner was very busy all the time but extremely fun!!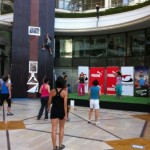 Games and activities were opened for everyone!! We had kick butt class, Zuba dance, taekwondo demonstratiins by Black Eagle with Lebanese champions, water basket ball game with famous Lebansese Champions!
Medals and Trophies were given at the closing ceremony!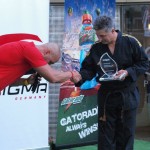 The Event was exceptional! Professional, well organised and fun at the same time!!
Thank you Phoenicia Team!! Best team ever! Keep up the good job!