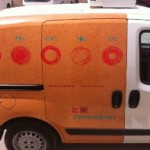 I am back to Kuwait a few days ago as the Head dietitian of "Prime Bites" diet center, located in Al- Babtain tower in Shark!
I am writing this post not only because I'm working in this new diet center, but because I believe that it's gonna be the HIT!
The concept is the same as other diet centers in Kuwait but what differentiates Prime Bites is the clean, high quality and super delicious food and food presentation I tried!!
Honetly, I've never tasted any food like that! As simple as that!
I  did a tour in the kitchen and was surprised to see the huge space, about 1800 m2 3 floors kitchen.
It is well divided, clean, every section is controlled by expert chefs, supervised but one and only special executive chef  with more than 18 years of experience in the biggest companies in Kuwait!
As I said before, food sections are all divided, that means each food category has its own room and chefs!
Plus packing and food portioning are extremely well performed in a serial way, so  there is no way for any mistake!
Here are some of the pictures to visualize it more: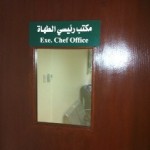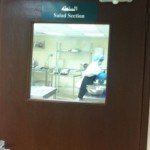 A typical tasty lunch I had!!
– Beef steak in mushroom sauce with garlic herbs roasted potato & sauteed veg.
– Taboule, all ingredients separated for the salad to stay fresh!!
– Chocolate mousse, light but addictive!! 🙂
The taste has something magical!! I even asked the chef  to give me some recipes for personal use!! 😀
Food portions are very good and very well calculated of course, in terms of fat, protein, carbohydrates and calories, suitable for all medical cases!
The menu is very varied with more than 6 kinds for each food category!! We even did a special menu for vegetarians!!
Prime bites can also be found on Instagram so just search for its name to have a more figure of what I am talking about!!
If you want to lose weight after this long summer or to just to eat healthy and stay fit, don't hesitate to call us to book your appointments and choose one of our 5 subscriptions, the one that suits you the most! 🙂
22924066/ 90910054
"You are what you eat!!