yesterday I had to go to Sultan Center to buy some stuff..
And for people who don't live in Kuwait, just to tell you, Sultan Center is the best coop found here. "well in my opinion
  ".
I can always find all the stuff I need, even the newest items!
Anyways, besides the things I wanted to buy for the house, I got some food items that I like to munch on
And… It wanna share it with you!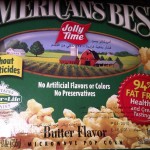 As I mentioned in a previous post, I am a popcorn addict!
That's why it is a must to always have popcorn in my house! I always go for the  microwavable one as it is the easiest way for me!
The Jolly Time fat- free has no artificial flavors or colors, no preservatives, has a butter flavor and… I love it!
1 whole bag has 225 calories, which makes 12 cups popped! It's nothing! and it is great source of fiber that prevents constipation!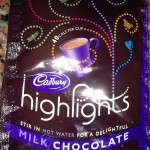 Usually in my office I always like to drink some hot drinks. It varies between green tea, chamomile, ginger, nescafe…
And sometimes I really crave for some sweet hot chocolate!
This Highlights Hot Chocolate from Cad bury is really delicious! It can satisfy my cravings for only 40 calories per sachet!
For the perfect cad bury taste, empty one sachet into a cup or a mug, add hot water, stir well and enjoooooy!!
1 Sachet contains: 40 cals, 3.1 g of sugar, 1.4 g of fat.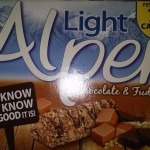 Another option for a sweet chocolate taste can be to eat it rather than drink it right??
Alpen gives you now the light Alpen cereal bars, that have only 63 calories per bar!
These bars can be taken for breakast or even as snacks! They are very healthy, contain wholegrain flakes, and nutritious oats topped with light chocolate!
Besides that, one bar contains prebiotic and fiber, to give you a healthy and easy digestion!
Baby carrotsare a very smart choice to munch on at night. I Usually eat them while watching TV, or while sitting on the net…
We've been always told to eat carrots, as they  improve our eyesight..
Carrots are rich in beta carotene that is converted to Vitamin A in the body which helps in improving our vison. Vitamin A is also great for our skin and hair!
Carrots are rich in antioxidants which reduce the risks of cholesterol and cancer..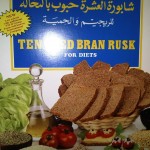 And why not looking for a breakfast option!  My standard breakfast normally is branflakes with skim milk. But for a change, I don't mind having a toast with a slice of cheese.
Some people add a slice of turkey with that but I don't prefer meat in the morning..
A good toast choice will be that of the Ten Seed Bran..It is prepared from natural seeds with a large quantity of wheat bran, a remedy for constipation and cholesterol…
It is beneficial for the whole family as it is rich in fiber and vitamin B, with no artificial flavour.
2 toasts contain 120 calories, o cholesterol and 6 g of fiber.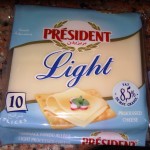 And As I mentioned above, the toast will go with a cheese slice for me.
I got President light cheese slices. It is  delicious!
It contains 10 slices for 36 calories each one.
This processed cheese has only 8.5 % of fat in the total product!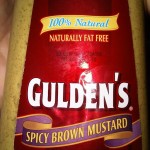 Some mustard on the top of the cheese won't be that bad!
I love mustard and as usual I add it to almost everything
This is a natural mustard with no additives, a little bit spicy, fat-free with only 5 calories per teaspoon..
So remember, it's only YOU WHO CAN DECIDE WHAT TO BUY AND WHAT TO EAT!