مدونة ميرا
هذه المدونة هي وسيلة رائعة للوصول إلى العالم، وبناء التوعية الصحية. فتحرص ميرا على تقديم النصائح الصحية وتبادل العديد من المواضيع الجديدة التي تفيد الجميع .عندما بدأت ميرا بكتب المدونات سنة 2010 ، ساهمت في تغيير نمط حياة الكثير من الاشخاص الذين اتبعو نصائحها.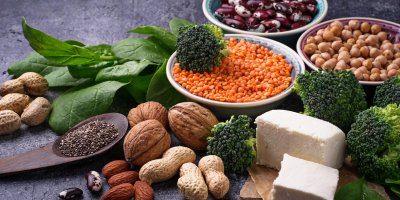 Every cell in our body is made of protein, a major part of the skin, muscles, organs, and glands. You actually need protein in your diet to help your body repair cells and make new ones. Protein is also important for growth and development during childhood,...
read more
SUN – THU 09:00am – 06:00pm
الجمعة عطلة رسمية, أرسل لنا أي استفسار وسوف نرد عليك بأقرب وقت
تواصل مع ميرا
اذا كان لديك اى استفسار، الرجاء التواصل معنا
شكرا لكم لزيارة الصفحة الخاصة بي! اسمي ميرا خطار. أنا خبيرة تغذية اقدم لكم الاستشارات في الكويت ولبنان والمنطقة.