"Zaatar w Zeit" means" thyme and olive oi"l! 🙂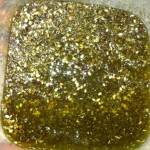 I love this combination and always add it to my cheese or labneh sandwiches! I even toss some thyme on my salads. It gives it a special and unique taste and aroma!
Lets talk a bit about this combination.
First of all, thyme was used long time ago by the ancient Romans as a remedy for stress, fatigue and melancholy, due to its smelling aroma! 
Thyme is from the mint family and so contains thymol (like menthol), used to treat respiratory infections and asthma. It contains many antioxidants, mainly the highest antioxidant levels among all the herbs, which promote good health and prevent many sorts of cancer!
Thyme is also rich in potassium, an important component of cell  that helps controlling heart rate and high blood pressure.
Vitamin A is a fat soluble vitamin present in thyme  required to maintain  healthy skin and is also essential for vision.
Who wasn't told to eat Zeit w Zaatar with a glass of orange juice before presenting a school exam!?
I was always hearing that sentence without getting why!!
Well olive oil and  thyme sesame seeds are loaded with vitamin E and omega-3 fatty acids, needed for proper brain functioning! These two increase the blood flow and prevent memory loss!
Vitamin E is a good source of unsaturated fatty acids, that means it decreases high cholesterol levels and increases LDL levels.
But be careful not to heat the oil! High temperatures make it lose all its benefits and turn it into Trans fatty acids, the main reason fro strokes and heart diseases.
http://www.eatlikemira.com/2012/06/13/manousheh-zaatar/
2 teaspoons of Zeit w Zaatar provide 45 calories, and are considered as 1 exchange of fat.
 To know more about different sorts of oil, read well this article 🙂
http://www.eatlikemira.com/2010/05/13/oil-exploration-2/