IT IS TIME TO BALANCE YOUR LIFE AND NOURISH YOUR SOUL!
My name is Mira Khattar, I'm an experienced Dietitian providing consultations in Kuwait, KSA, Dubai, Lebanon, and the region.
Start your transformation NOW!

When looking for a dietitian, you should always seek someone that would offer you a full-fledged service, someone that would follow you all the way until you achieve your goal. Mira would be always present to provide you emotional support as well guidance to make sure that your goals would be met.

When choosing a dietitian, you always want to choose someone with enough experience that put enough effort to become a personal nutrition consult/counselor. Learning to navigate nutrition issues, having a well-rounded background, and being experienced in patient care is HUGE. Mira has more than 10 years of experience as a clinical dietitian, you will be in good hands!

Mira is driven by results, with 100s of actual cases, Mira will never give up on you even if you give up on yourself. She will always push you forward and support you until the needed goal is achieved. With several cases studies, you can refer to the below before and after section along with our client testimonial section.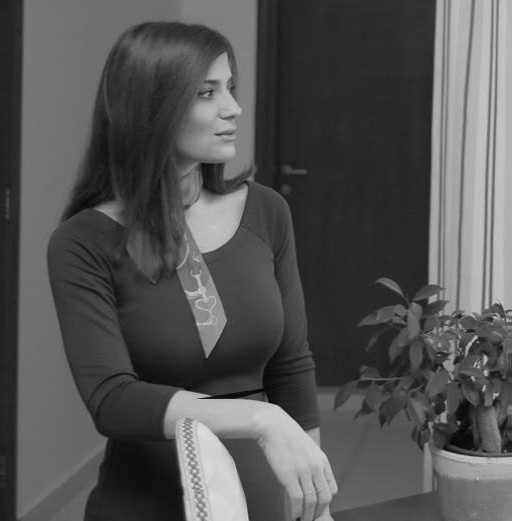 Mira has been practicing her job as a clinical dietitian for more than 10 years and got so devoted to her career. When she was 17, she had a big passion for nutrition and healthy lifestyle as she used to visit her dietitian and lost 20 kg, so she just wanted to be like her!
She understands each one of her clients, and says: " My clients remind me a lot of myself a few years back, and my pleasure is just seeing them having a new healthy lifestyle and reaching a healthy weight!"
"EatLikeMira" started on January 2010 and is aiming to fulfill all your needs to ensure all of you are having the best lifestyle you're aiming for!
MIRA DIET PLANS TO HELP YOU REACH YOUR GOALS
Note that besides the follow-up sessions, all packages include any time support or assistance in our due course. We call it "piece of mind", so you don't have to worry about losing sight of your goal!  If you are not sure about the perfect package that suits your needs, click here to contact Mira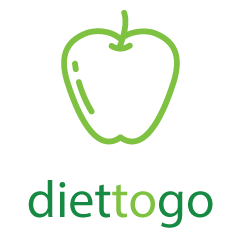 This diet serves the ones who need to get back on track with their food habits and their lifestyle. Some people are aware of their habits and all, Learn More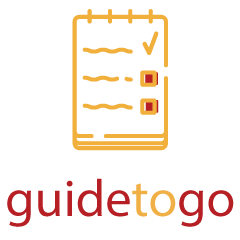 A first consultation and full screening of your past experiences with weight problems, medical conditions and details about your goals, Learn More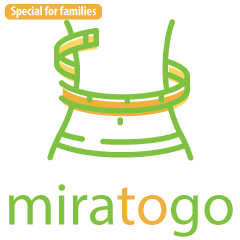 Tired of trying to lose weight? Confused about the choices you are making? This package is the right one where Mira become your private nutritionist, Learn More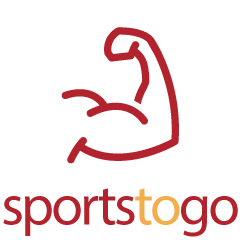 Whether you are a competitive athlete or just need to build muscles and lose fat, this package is perfect for you for great results! Learn More
Eat Healthy, Stay Healthy
This section is dedicated to improve people's health in the community it serves. Discover with me the pathway to wellness and take the first step to discover what healthier eating means and walk with me through healthier food choices.
Flat belly! Are you fighting to get rid of those stubborn fats on your belly? Follow those easy solutions: No carbs at night, Eat with a fork and knife, No fried food at night, alternate between high and low intensity workout, Eat dinner 3 hours before going to bed, Drink two to three liters of water daily, it flushes all toxins out of your body
In winter, exposure to sunlight will decrease. Vitamin D tends to decrease as a result of it. So you need to increase your consumption of Beef liver, Sardine, salmon, eggs, raw milk and yogurt, vary your choices as a part of a balanced diet. This is where supplements can help fill in the gap, so I recommend ranging from 400 to 1000 IU per day. Turn your face to the sun and go for walks.
Are they a real cause of extra weight? Some of them have preservatives, fat and added sugar, so you need to read the label very well.
Plus, if you are not exercising enough or not aiming to build muscles, extra proteins shouldn't be taken from those supplements. Proteins from food are quite enough.
The most important part of this, is to know your goals. Do you want to lose fat or build muscles? Or maybe both? Our body is very unique and each body needs a specific routine in food and exercise, so you might ruin your power, endurance and metabolism if you follow unwanted regimens not suitable for your own body.  Work with your dietitian and the trainer.
Hunger doesn't mean weight loss, you can be full and still lose weight. The problem is that getting hungry can make it very difficult for individuals to control what and how much they eat, So, what I recommend is to divide your food properly throughout the day for your body to burn more and for you not to feel hungry. Also, Never go to shop your food while feeling hungry.
From a health perspective, eating fruits after meals is great for your inside body, especially for diabetic people or people with high blood cholesterol levels. I personally advise my clients to eat their fruits between lunch and dinner, But I advise a diabetic person to eat an apple directly after lunch because it helps a lot in controlling their blood sugar level.
Helping people heal their relationship with food,  Mira's aim is to partner with you on your Food Peace journey.
Focusing on modifying healthy nutrition habits to practice, rather than changing the whole restaurant menu.
Mira has a special test for food sensitivities produced by  chemical components of food.
Mira is engaged in public speaking and our complicated relationship with food and body. Invite her to speak here.
Teaching you how to control your meals and snacks quality and quantity, how to conduct a healthier lifestyle to glow from the inside out.
Mira is dedicated to provide healthy tips regulary, sharing many health topics that will benefit everyone.
Register in one of my diet plans
Nutrition is my passion! So I've created those food packages to help with all aspects of assistance, whether you are overweight, underweight, pregnant, breastfeeding or even suffering from any health or food allergy. These packages are also personalized to reach a high level of fitness
This Blog is a great way to reach the masses, build food and health awareness. I love sharing insider tips on how to begin and become healthier.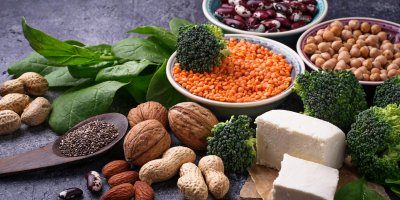 Every cell in our body is made of protein, a major part of the skin, muscles, organs, and glands. You actually need protein in your diet to help your body repair cells and make new ones. Protein is also important for growth and development during childhood,...
read more
"Cooking your menu my self"
"I've been cooking the menus since week 1 and look forward each week to the next one. I'm losing weight in a simple, tasty way. I've been able to cut my grocery bill pretty much in half. I look forward to losing the rest of my weight using your menus."
Joe Mouranie - Kuwait
"Grateful to you for helping me"
"I'm really really grateful to you for helping me lose my weight. As I've told you I was having wheezing problem which was seasonal before. But due to over weight the problem was almost persistent 365 days. After I started with your diet plan I really don't remember the last time I took them :-)"
Mehnaz Karim - Kuwait
"You're the best Miss Khattar!"
"You remember, this is what I used to tell you everytime I see you! You really taught me how to live and maintain right eating habits, wich I am applying to my whole family! As you always say, there is no diet, it is a lifestyle! Again you're the best!
Rima Raji - Lebanon
"The program was really good. Mira has really guided me properly where ever I had doubts and problems, thanks a lot I had a wonderful experience with balance nutrition, please keep me updated with your upcoming plans and tips."
Aicha I. Qabandi - Kuwait
SUN – THU 09:00am – 06:00pm
FRI We are closed, please drop us a message>
Drop Mira a Line
Let us know if you have any questions!
Thank you for visiting my page! My name is Mira Khattar. I'm an experienced Dietitian providing consultations in Kuwait, Lebanon and the region.